My return to the upper north side of the Dallas suburbs has been a long one. McKinney, my first time in this area, is on par with the same distance as Denton is although you have to admit Denton does carry more gravitas with musicians because of the illustrious college located there and it's fine reputation as one of the country's top music schools. McKinney is standing tall though with the opening of the Guitar Sanctuary. A rather reverent title to give a business but it's an awesome music store attached to the performance hall there. With high-end custom guitars as well as vintage models on the wall and plenty of couture pedals and effects to pull in the interest and gaze of even the most weary of seekers that have long traveled on their search for the 'Holy Grail' of sounds from a single pedal. It was a short perambulation I took while drums were being dialed in the next room but as I heard the bass booming in the room I knew my time to sound check was near so I returned. We ran through a short song and all was fine. We waited for show time.
Weather being dismal, plus it's in the thick of the holiday season; the crowd was light from the elements surrounding this show. Although we had our hardcore fans there, we had a few new ones as well and the old adage comes to mind, 'If I can reach just one new fan each time…', so all is not lost. It still goes without saying that I'm going to play the same if not even more intense because with less people around I tend to take more harmonic chances and risks. I get up on stage and I'm a bit chatty with the audience and engage in some jocular back and forth with a few attendees. It's relaxed and I'm feeling a bit comfortable with my verbal exchanges but I really wanted a good crowd cuz' I don't want the club to do badly. They have a business to run too. The show is fine and we get through it just fine and I'm still trying to get denser on 'Minefield in My Mind' with the chords I'm working in. My voice is getting better and I try a few that I certainly wouldn't have been able to sing even three days ago so there are some encouraging things to take away from this performance. I sell between the sets and meet some of the new fans and it's been an overall good experience for us. I hope they'll give me another chance here. Can't ruminate too much on the future; have to focus on the next gig, the last gig of this tour.
The rain is starting to subside but the grey clouds prevent the sun from shining through. We're pointed east now and heading to Little Rock, Arkansas. It's Juanita's tonight. We've done this 'horseshoe' shaped route with the start in Tulsa continued west through Colorado and New Mexico with the apex being Phoenix then turning back east towards Texas and now here; Arkansas. I've got a long history with Juanita's. We've been playing this club since the early 90's when it was located back off Main Street just south out of the downtown area. Known for its Mexican cuisine and the live music, Juanita's is the place to play for up and coming acts and established acts that could pull in 250 to 350 people through the door. I had a few good shows here back in my hey-day, but since I've been rare in these parts and radio play has been infrequent at best, it's been a 'peaks and valleys' in the attendance range and unfortunately I've been in a 'valley' here for a while. Now Juanita's has been moved the past several years into this 'entertainment' district that's popped up in Little Rock along this strip of dance clubs and music venues located on the immediate north side of downtown. Probably an idea and strategy of the city planners to consolidate the entertainment district in one locale for various reasons I'm sure but they've done an admirable job to spruce it up and to make it appealing for club hoppers. Juanita's now has this much expanded 'hall' for events and they can now accommodate larger groups, oh say the 500 people now. Although the flipside is if you only get 50 to 75 people at your show, the enormity of the room quickly swallows them up. Plus no booths along the walls and just a few tables of the mobile type are set up and this only lends to a more sparse appearance. *sigh* Opening band in tow with us they do their job and getting a few of their fans out to see us, but it's still very slow. Bring your 'tough skin suit' in the music biz. Show us here the mettle of your pasture (Henry V). Me though I'm ready to see how my voice is doing. It's been less than a week since I turned the corner from my sinus infection but to deal with the playing every day since the last Friday, I've had to still bring out old instrumentals to cover some of the songs I couldn't sing yet. We start and I'm feeling confident with my voice and it's not cracking too badly yet. Then near the end of the set I attempt some of the earlier passed over songs from the new album and I'm almost back to 100% but not quite, a lot better than 5 days previous though. Maybe it's a stroke of good luck that crowds weren't at capacity so they didn't have to hear my awful attempts at singing through my sickness. I've got a sub-par voice to begin with but I guess in my most charitable of opinions I could call my voice 'my own'. The tour done and I've made it through the hard times with the illness and the shortcomings that it brought with it. Goes without saying I couldn't have done it without my group giving me the support and strength musically to switch modes and rely more on my instrument rather than sharing the duties between voice and guitar.
Not the way I would have wanted to end the year but sometimes as we get further down the road in life and indicators pop-up now and then to show us our ever approaching limits on mortality, it's good to know the gumption is still there to be drawn from. From this tour I carry forward in the hopes I can stay healthy and continue to do what I love doing the most; playing on stage in front of people. Just for the opportunity to create and explore in music and emotion so that I can reach people that are open to receive it. The journey I feel is far from over for me and I've still got a lot more in me to get out.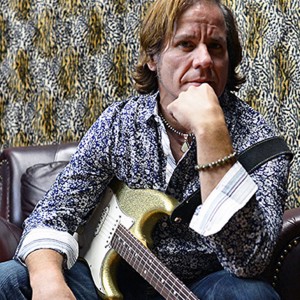 Thank you for another wonderful year my fans, to those who came to the shows, those that bought music, those that requested music and to my crew and support group that help keep CDG chugging along. You've all made me happy and whole by supporting me in the good times and bad. When all seemed musically hopeless, you all have pulled for me in my emotional struggles to allow me to give you the best.
For that I am truly grateful.
Thank you.
See y'all next year.
chris duarte